Did you know?
Stress, when not well managed can lead to health problems that affect you physically and mentally, hence it is important to keep your stress levels in check!
4 signs you need to de-stress:
Frequent headaches
Mental fatigue
Feeling down and anxious
Insomnia
4 benefits of de-stressing:
Relieve headaches
Improve concentration
Improve mood
Improve sleep quality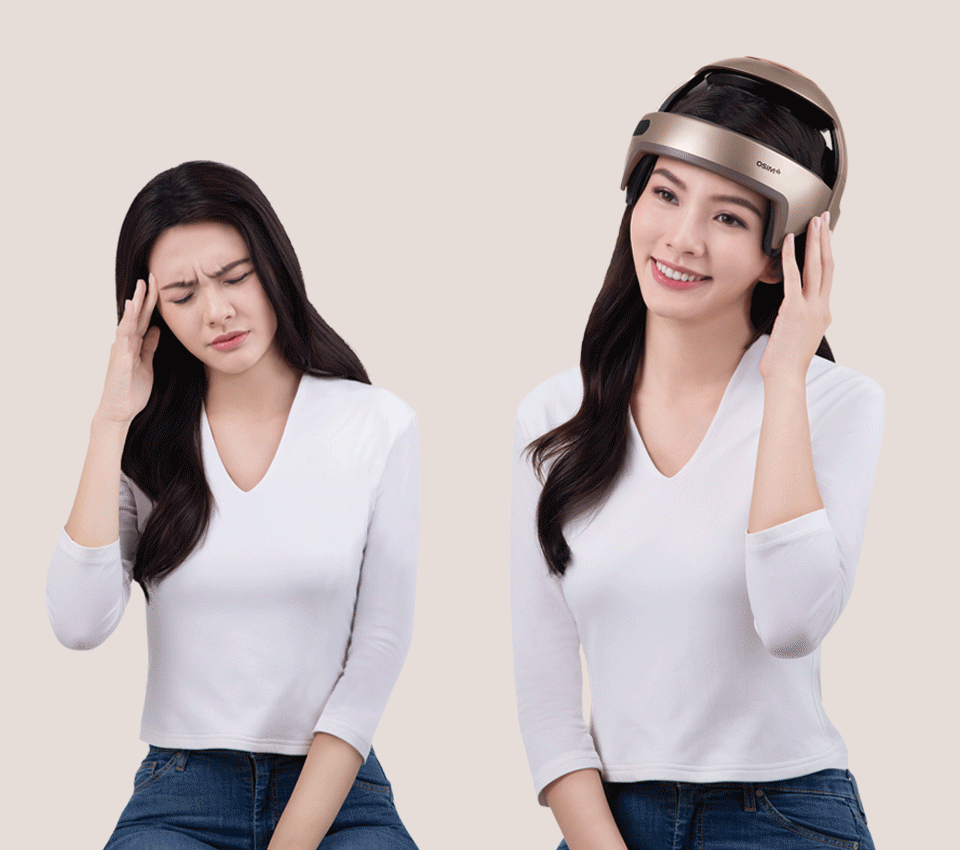 Recharge with 6-in-1 massage experience
1. Press-scalp massage
Gentle presses on the scalp to reduce stress and tension.
2. Airbag massage
Provide firm pressure and increase massage comfort.
3. Eye massage
Massage and soothe the eye area for a complete relaxation.
4. Massage nodes
Provide stronger pressure on the nape (back of the neck) for effective tension relief.
5. Calming music
Aid body to release dopamine and serotonin, which can improve mood.
6. Soothing warmth
Comfortable 40 – 44°C to promote blood circulation around the eyes.